Bring in the family for some mini golf fun! Our black light course is Safari themed and features a family of fun animals! Putt through our friendly hippo, under our giant gorilla and more!

Choose our Mini Golf and Laser tag package and save when you play! Save even more when you choose our Unlimited Laser Tag and Mini Golf package. Available on Monday's and Fridays!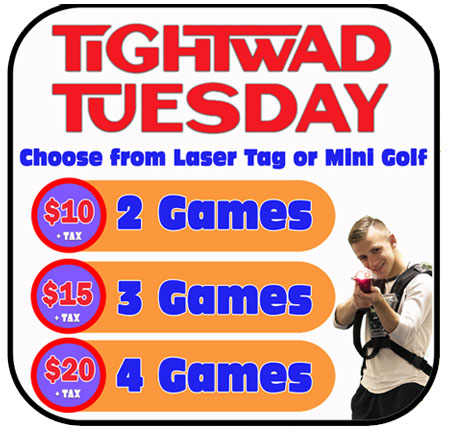 Tightwad Tuesday Special
Pay $5 plus tax for each game of Laser Tag or Mini Golf when the same player plays two games or more on a Tuesday

Discount will automatically be calculated when you add your game package to the cart.
Choose Your Package Below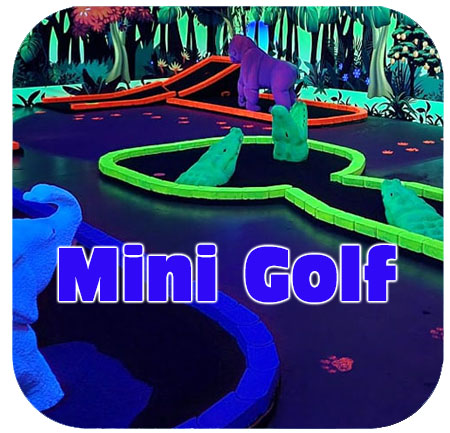 Mini Golf
Bring the family in for a round of mini golf. Your kids will love our fun safari themed 14 hole course!

To reserve for multiple players, choose a quantity after your add Golf to the cart.

$8.00 plus tax per player


More Info - Mini Golf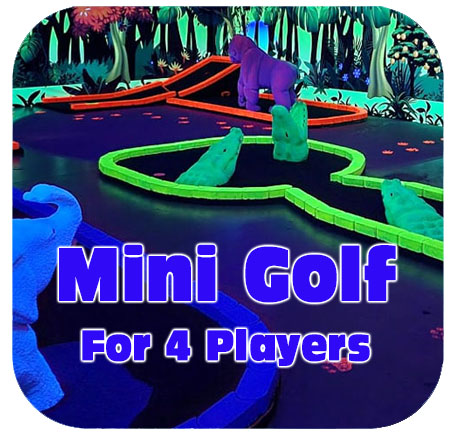 Mini Golf for 4 Players
Save with our discounted package for four players!

This package is only available by reserving online!

$28.00 plus tax for 4


More Info - Mini Golf for Four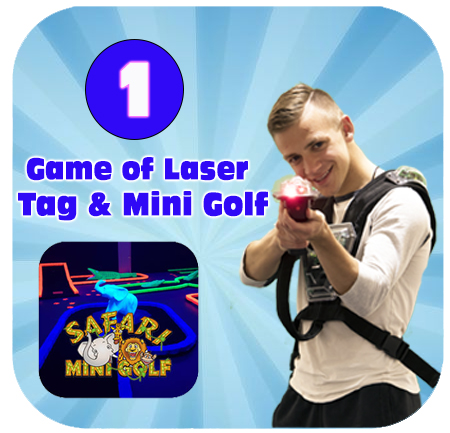 One Game of Laser Tag and One Game of Mini Golf - Same Player
Play both laser tag and mini golf and save! Make a reservation here to assure your spot in both a laser tag and mini golf game!

One Game of Laser Tag and One Game of Golf for One Player: $15.00 plus tax


More Info - One Game of Laser Tag & One Game of Mini Golf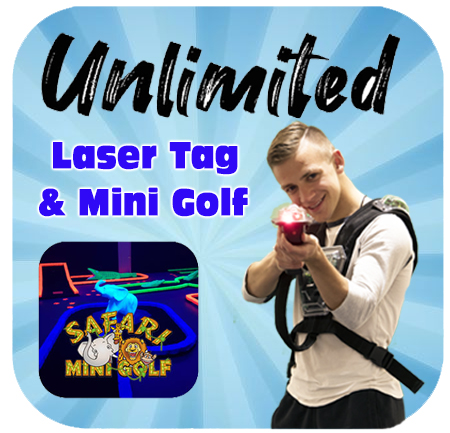 Unlimited Laser Tag and Mini Golf
Available on Mondays and Fridays from either Noon to 3:00pm or from 5pm to 8pm. Play unlimited laser tag and mini golf games!

Unlimited Laser Tag and Mini Golf: $20 plus tax per player


More Info - Unlimited Laser Tag and Golf