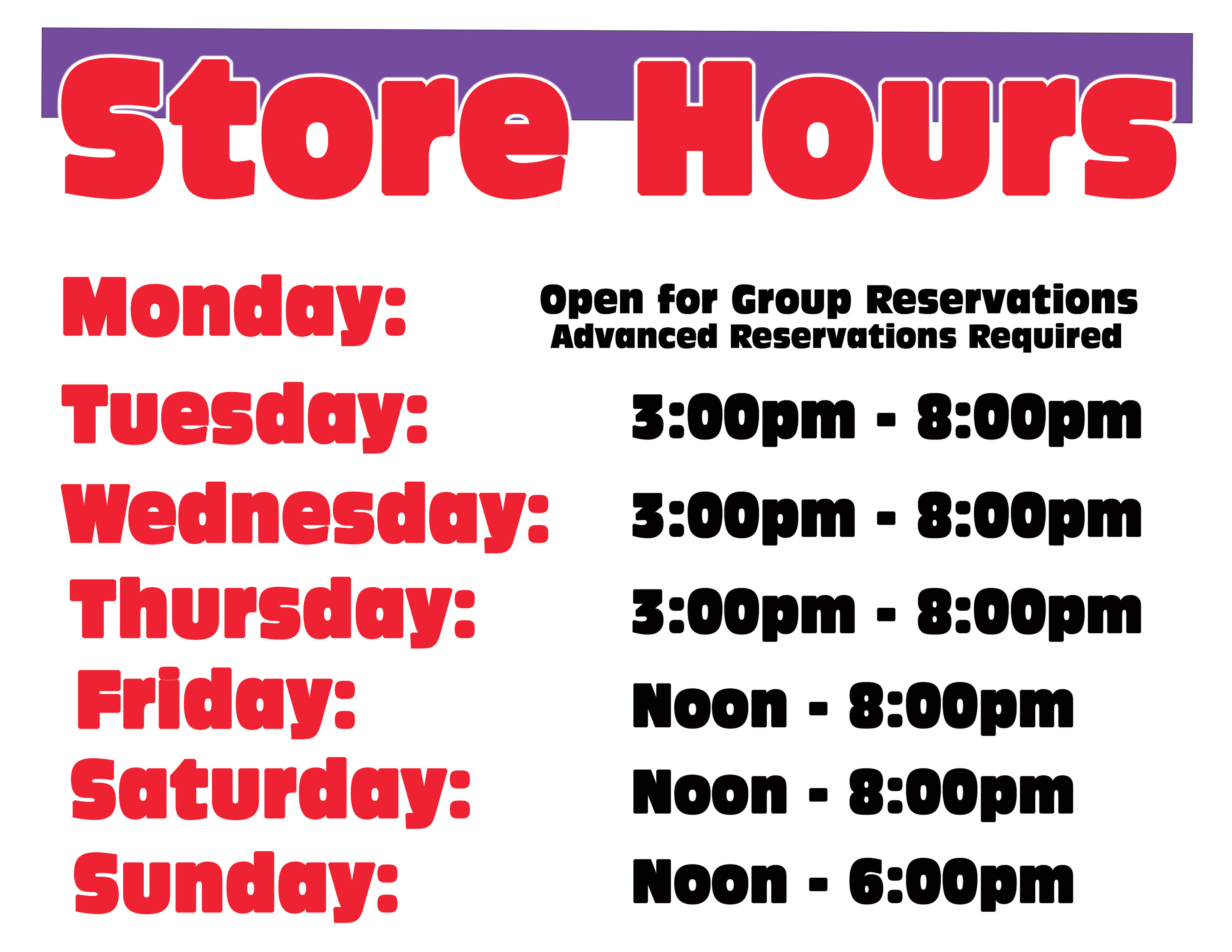 Laser Blaster's Hours:
We are now open for both online reservations and walk-in customers:
Fall Hours:
Monday: Closed - private group reservations -
Book Here
Tuesday: 3:00pm to 8:00pm
Wednesday: 3:00pm to 8:00pm
Thursday: 3:00pm to 8:00pm
Friday: Noon to 8:00pm
Saturday: Noon - 8:00pm
Sunday: Noon to 6:00pm
Please note: On Sunday, October 24th, we will be closed to the public from Noon to 2:00pm for a private group. We will reopen to the public at 2:00pm.

Last customers taken at 15 minutes prior to closing


Make a reservation
Reality Factory VR is now closed. The virtual reality booths have been relocated to Laser Blasters. Come in and play one of our VR Games at Laser Blasters!
Make a reservation