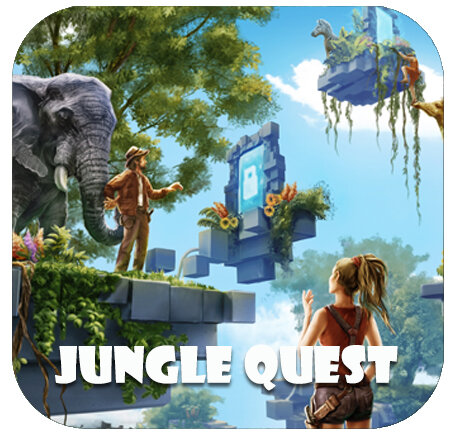 Jungle Quest
Special Pricing - Thursdays & Fridays - $20.00 + tax per person - For a Limited Time!
Price: $25 + tax for a minimum of 2 players, $25 + tax for up to 4 additional players
Players: 2 to 6 Age: 13+ Difficulty: Medium
Time to Complete: up to 60 minutes to escape
When placing reservation you are placing a reservation for 1 player. Additional players can be added during the checkout process.

Waivers are required for all VR Escape Room players. Click "Sign Waiver" to complete a waiver. For those under the age of 18, a legal guardian must sign on their behalf.
During a walk in the park, you found a portal that leads to the mysterious world. An amazing sanctuary populated by animals appears in front of you. But how do you get back? To find the way home, you have to solve a series of puzzles and explore the mysterious world of flying islands.