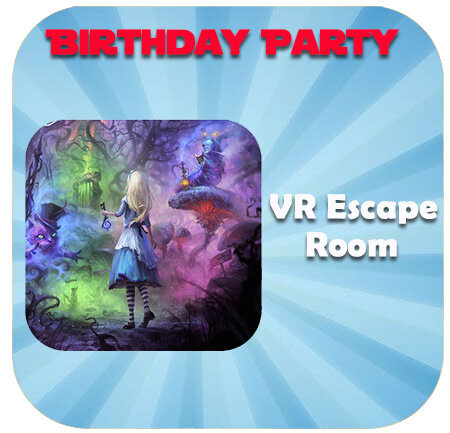 VR Escape Room Party
Escape Room Party Includes
6 Virtual Reality Booths
6 Players play VR Escape Room Game
Use of Party Room with Air Hockey, Foosball and More!
Plates, Cups, Napkins and Forks
Party Length: 2 Hours
Party Room is Private
No host provided, but our staff is always available to assist!
You can arrive 10 minutes prior to your party start time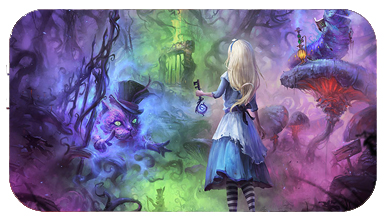 VR Escape Room Fun!
Up to 6 players will experience a virtual reality escape experience. Choose from over 10 experiences as players step into a booth, put on a VR Headset and become immersed in a virtual world where players work together to solve puzzles. The clock is ticking as players have up to 60 minutes to escape!

Players must be 12 years of age. All players must have a waiver on file. For players under the age of 18, a legal guardian/parent must sign a waiver on their behalf. Party parents cannot sign on behalf of a party attendee. Waivers can be signed by clicking the link in your confirmation email.
Click "Add to Cart" above to book your party!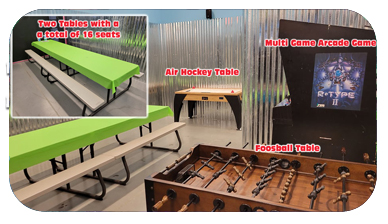 Private Party Room
You will have exclusive use of our party room for a 2 hour period, including use of our air hockey table, foosball table and a multi-game video game .

There are 16 seats at two tables and limited standing area in our party room, so keep this in mind when planning the size of your party.

You will have access to our party room 5 to 10 minutes prior to the start time of your party. We ask that you arrive no earlier than 10 minutes prior to your start time as we will be working to prepare the room for you.

You are welcome to bring in balloons, table decorations, tablecloths, plates, cups and napkins if you prefer a theme. Please no noise makers, sparklers, confetti, glitter or decorations that need to be attached to walls. We provide a solid colored table cloth, plates, napkins & cups. Decorations can be set up when you arrive at your party start time. Unfortunately we can't allow you to come in early as other customers will be using our party area. Please no clowns, photo booths, etc. as our party schedule is full and there is not time for outside activities.

A dedicated party host is not provided, but our staff is always available to provide assistance!
Click "Add to Cart" above to book your party!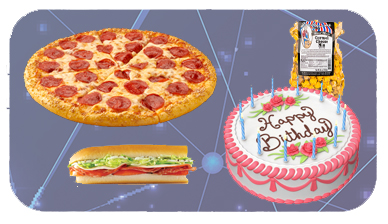 Food Options
We do not have any instore food options, but you are welcome to bring in, or have food delivered. Pizza, sandwiches, and snack foods are great options! You may also bring in cake and ice cream. We have a freezer where ice cream can be stored.

Alcoholic beverages are not allowed..

If you plan on delivery, please have delivery scheduled with the schedule listed below in mind.

Suggested vendors:

Champ Pizza 360-360-4490 - www.champpizza.com
Located on mall property


Click "Add to Cart" above to book your party!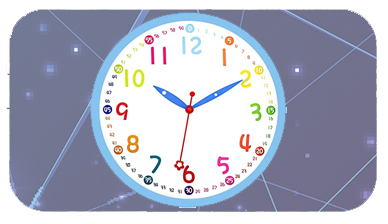 Party Schedule
Because we have parties booked back to back with only 15 minutes in between parties to clean, we ask that you arrive no earlier than 10 minutes prior to your party start time. We will clean the room as quickly as possible and provide access to the room 5 to 10 minutes prior to your party start time.

Your Party Schedule
First 30 Minutes: Guests play Air Hockey and Foosball while their guests arrive
Next 60 Minutes: Guests will play VR Escape Room Game
Last 30 Minutes: Time for presents and food!

If you are having food delivered, you will want to have it delivered approximately 90 minutes after the start of your party.

We ask that you please be ready to turn the party room over to our staff at the end of your party time so that we can prepare the room for the next party.
Click "Add to Cart" above to book your party!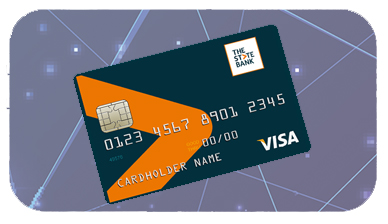 Payment and Deposit
A $100 deposit is required when booking your party. This deposit is applied toward the amount owed for your party package. Cancellations must be made 14 days prior to your party date for your deposit to be returned. After 14 days, the deposit amount is non-refundable. As we are in the middle of a pandemic, if a member of the booking household tests positive for Covid within 14 days of the reservation, the party can be rebooked to another date, but unfortunately the deposit is still non-refundable as we have lost the opportunity to book that party slot.
Click "Add to Cart" above to book your party!